This girl was 3 lb. 2 ounces. Caught her at Doyle Lake on the magic combo: red head and yellow triple ripple tail grub. They aren't in there anymore like this since the feds have ruined the lakes. Lokafoma and Doyle lake used to be the best place in the state to go jig for giant crappie. Sickening to see it like it is now.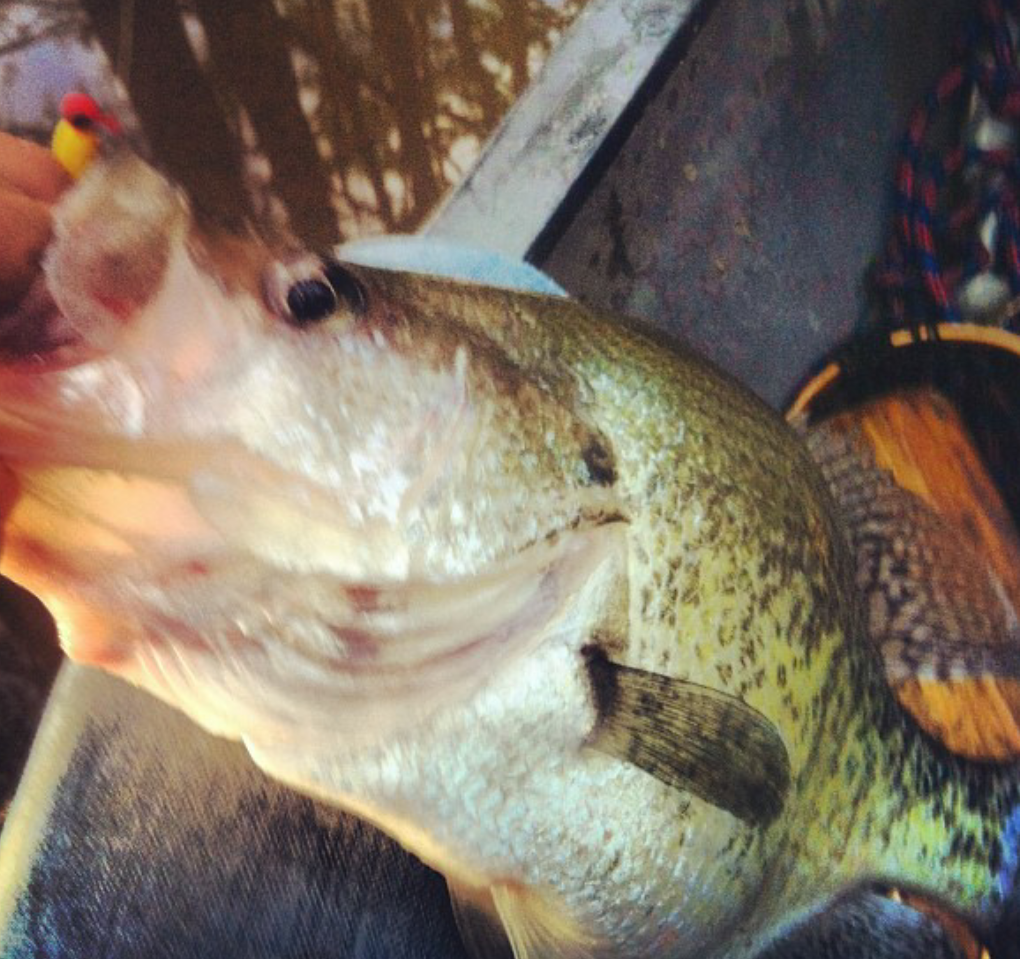 Caught this girl trolling at night on Kemper Lake. 3 lbs. 1 oz. I was just about to leave and she hit the minnow while it was falling.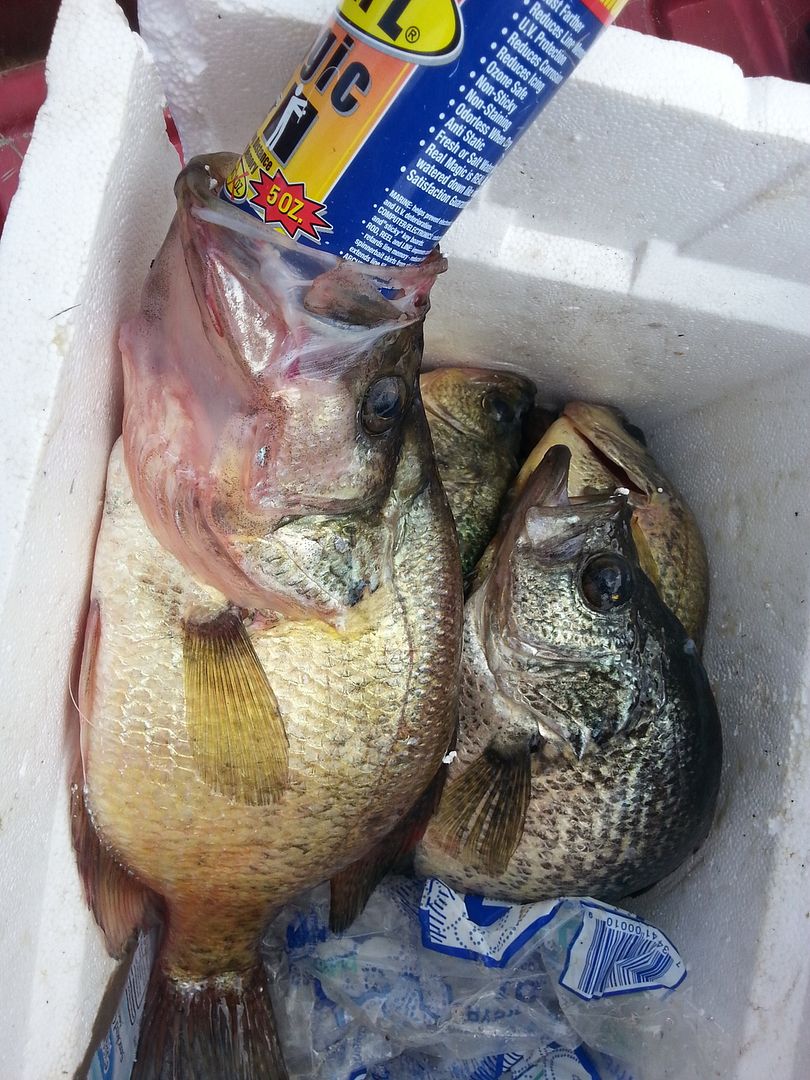 That makes 3 fish over 3 lbs that I have caught. All were dragged through ketchup like the regulars. Shoulda mounted one, but money is tight and the grease is hot...